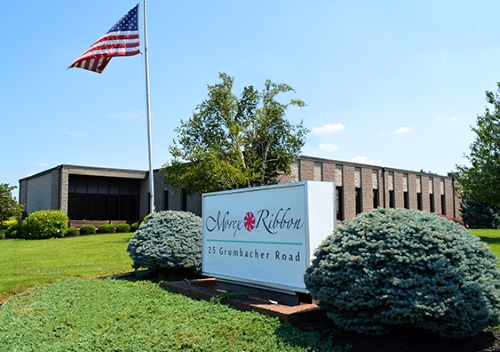 Company Background
The Morex name comes from the hybrid of "more exclusive". Morex Corp. was founded in 1990 and occupies 60,000 sq. ft. in the I-83 Industrial Park of York, PA. Morex Corp has century-old roots in Hattingen, Germany, where its parent company, C.E. Pattberg GmbH & Co., continues to thrive. C.E. Pattberg GmbH & Co., was founded in 1893 and is the top ribbon manufacturer in Germany.
Morex has experienced over two decades of continuous growth since 1992. The company credits its success to the support of its parent company, C.E. Pattberg GmbH & Co., the Morex employees, and by focusing on customer service, quality, and price. Customer service is a priority. The sales, marketing and customer service personnel are dedicated to their customers. They show customer commitment by always going the extra mile to provide the best service and solutions possible.
Morex's focus continues to be on the production and distribution of fine quality decorative ribbons and competitively priced commodity ribbons for the North American market. The company offers the most extensive line of European ribbon fashion and design available in the United States.
Morex carries a large selection of high quality ribbons, such as double face swiss satin, french wired lyon, sheer organdy, grosgrain, and a variety of prints and patterns. We serve a wide range of industries, including: craft & hobby, scrapbooking, gift wrapping, floral, confectionery, decor and many more.
We offer distributor and wholesaler pricing
Minimum opening order size: $250
$100 minimum reorder size
Discounted pricing
Fast shipping
Payment Terms
For more information call our customer service department at 800-466-7393 or via email orders@morexribbon.com